Pick your favourite from rhubarb, pineapple or figs and try your hand at these recipes from a kitchen in the 1910s.
In previous weeks we've featured many recipes from Aunt Kate's 1933 Baking Book but did you know that the "original domestic goddess" also brought out a cookery book 23 years earlier, in 1910?
Despite being filled mostly with cooking recipes, there are a few baking ideas in there too, including these three traditional pudding recipes – stewed rhubarb and ginger, pineapple bread pudding and some yummy fig compote.
All of them are a lot simpler to make than you might think and fit well with the autumn days drawing in.
If this has inspired you to get baking, make sure you take a look at our previous Aunt Kate recipes, including scones, lemons, berry jams and bread.
---
Rhubarb and ginger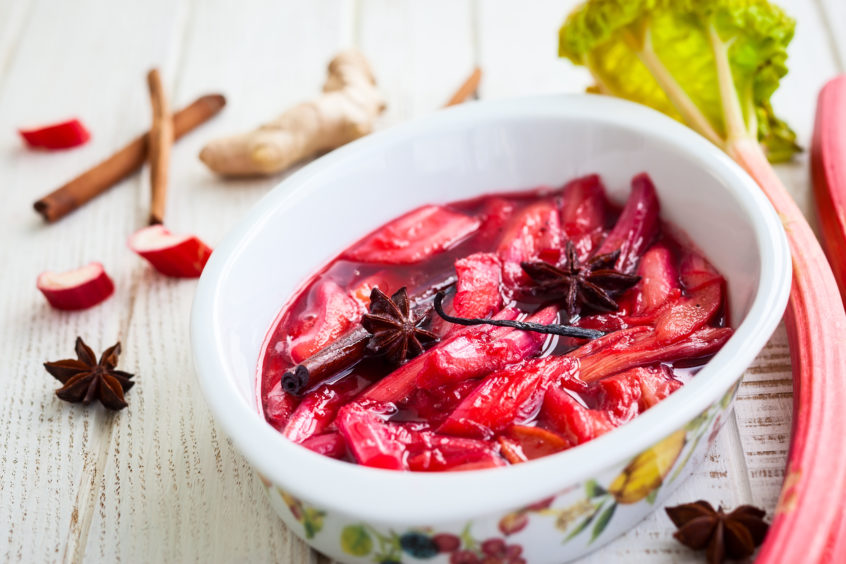 Ingredients
1 ½ lb sugar
½ pint water
1 tsp ground ginger
2 lb rhubarb
Method
 Boil the sugar, water and ground ginger together until it forms a syrup.
Cut the rhubarb in pieces about two inches long.
Put the rhubarb into the slow-boiling syrup, a few pieces at a time.
As they are cooked, lift them out carefully and put them into wide-mouth jars or bottles, or, if for immediate use, lay the pieces symmetrically on the dish they are to be served in.
Pour the syrup over.
If put into jars and kept for a short time, it can be heated by placing the jar into a pan of boiling water.
This is nice with custard or any plain milk pudding.
---
Pineapple bread pudding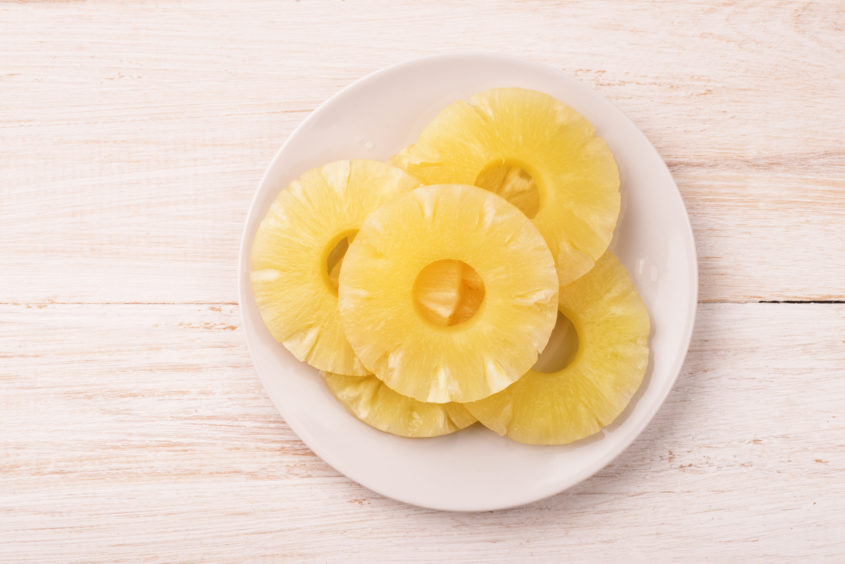 Ingredients
3 oz sugar
2 oz butter
2 eggs, yolks and whites separated
1 lb breadcrumbs
1 pint of milk
1 tin pineapple (you will need to use the syrup and the pineapple)
Method
Beat the sugar and butter together, then add the egg yolks and the breadcrumbs.
Stir in the milk and add enough of the syrup from the pineapple tin to make it a smooth batter.
Cut two-thirds of the pineapple into rather small pieces, stir into the other ingredients, pour into a well-greased dish and bake in a moderate oven until set – probably for about an hour.
Meanwhile, beat the whites of the eggs to a stiff froth, adding a little caster sugar while doing so. Pile it on top of the baked pineapple in a rocky heap, decorate with the remainder of the pineapple and place in the oven until set.
This is a very nice change from ordinary bread pudding.
---
Fig compote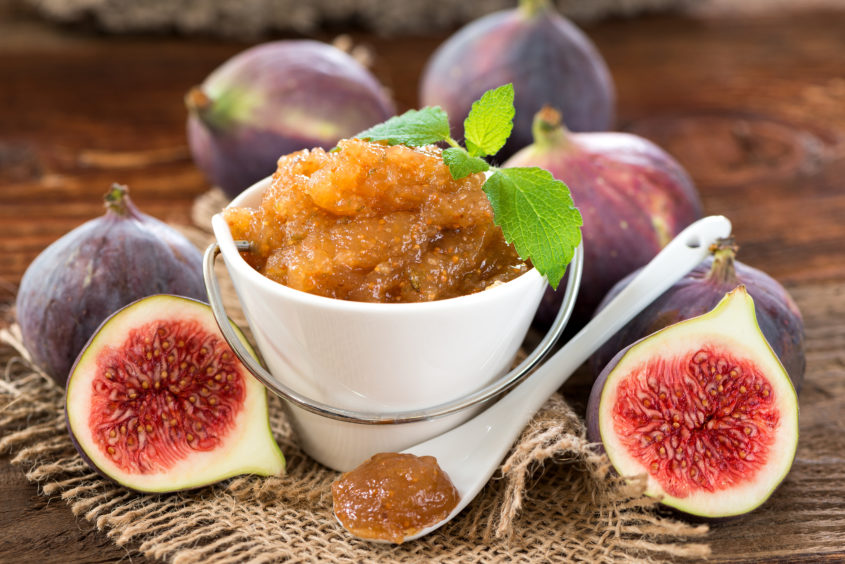 Ingredients
1lb figs
1 pint of water
1 lemon rind
Lemon juice
Method
Stew the figs in the water with the thinly-pared lemon rind, either in an enamelled saucepan on the hob or in a heatproof jar in a slow oven and covered.
Use cold water and cook the figs as slowly as possible (success of the compote depends on this) for 2 ½ hours, or longer if done in the oven.
When done, add the lemon juice or other flavouring to taste.
Some people like using sugar when cooking with figs, in which case it should be dissolved in water before used.
---
Read more in this series…
Aunt Kate's Kitchen: Waffle recipes from the 1930s that were made for breakfast in 2020
Aunt Kate's Kitchen: Three coffee baking recipes from the 1930s that will create a buzz at home