We all have family, neighbors, co-workers. And sometimes, we just don't agree with them and that's okay. How we resolve our issues, however, is very important to the future of these important relationships. Family ties can be broken, neighbors can end up in court and jobs can be lost. Peaceful and amicable resolutions is where the Dispute Resolution Center (DRC) of Thurston County comes in. Since 1991, the not-for-profit has been training volunteers to provide conflict resolution services to the community. And each year, they honor a volunteer who has gone above and beyond in their volunteer work. The 2020 Outstanding Volunteer is Casey Wegner.

Jody M. Suhrbier, executive director for the Dispute Resolution Center, shared a passage from Simon Sinek's "The Infinite Game" when they acknowledged Casey as this year's outstanding volunteer:
"The true value of an organization is measured by the desire others have to contribute to that organization's ability to keep succeeding well beyond their own tenure.

We must find others who share our sense of responsibility, who share our beliefs that it is time to change, and who share our desire to work together to do it. Those who believe what we believe are our net."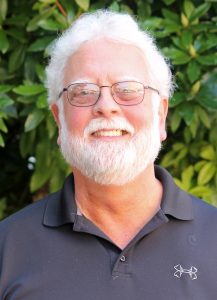 "We are a collaborative organization where we collectively commit to continuous improvement," she continues. "We have a fairly small staff of eight and a volunteer pool of about 140 individuals.  What we are so grateful to find in volunteers is an openness to continual learning paired with a level of passion and commitment where they truly see themselves as a foundational part of the organization.  Their contributions matter and their unique wisdom is what makes us stronger, together."
This is Casey to a tee. Growing up in Portland, Oregon, he graduated from Oregon State University with a degree in psychology and then received his master's in social work from Portland State University. As a therapist he worked with specialized treatment programs for post-traumatic stress disorder (PTSD) for Veteran's Affairs.
After he retired from a career as a mental health therapist for 30 years in 2011, he joined the DRC. "I found the skills and perspective of my career helpful in my work at DRC, which includes mediator, coach and trainer," says Casey. "I am an Army veteran and have also been active volunteering for that community."
The DRC is not the only place Casey spends his time freely. In July the Thurston County Board of County Commissioners gave him a certificate for his volunteer work on the Veteran Advisory Board and his contributions to the Lacey Veterans Hub. He volunteered at the Hub as a co-manager until they hired an initial manager. And, he was the initial mentor coordinator for the Thurston County Veterans Court. "I needed to continue to contribute to things I believe in after I retired, and I receive much more than I give by feeling part of the work of healing," Casey shares. "Always, but even more so at this time, the services of the DRC are critically needed. I feel nothing is more important than using processes like services of DRC to address conflict and reduce potential for harm."
Within DRC, Casey has found immense enjoyment in training other volunteers in the role of mediators, seeing some of them even join the DRC team afterwards. "Belonging to that community means a great deal to me," he says.
COVID-19 brought challenges to the DRC, as they usually do their work in person. They had to figure out ways to continue their important services virtually. And Casey stepped up enthusiastically to help, even though he was not tech savvy. "With the pandemic I was very challenged by my lack of technical knowledge and skill, but was determined to participate in the immense challenge for the DRC to provide services virtually," he says. "I have been very pleased to see how effective those services are, and it does allow for work with people who could not come in."
October is Community Conflict Resolution Month and Casey will be honored at their annual volunteer appreciation event, which will be happening online this year due to COVID-19.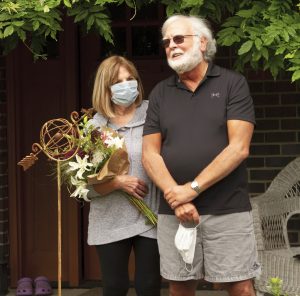 "Every year, this decision is actually quite hard to make because we have so many wonderful volunteers," shares Jody. "Casey was highlighted as the volunteer of the year in large part due to his sustained contributions to our shared work, especially over these last months of significant transformation for all of us individually, organizationally, and in community.  He brings a genuine warmth, connection and compassion that has been a support to staff, fellow volunteers and even trainees."
Dispute Resolution Center Seeking Volunteers
The Dispute Resolution Center of Thurston County is actively seeking volunteers to help resolve conflict, promote civility and create peace in our community.
The DRC is a community-based, volunteer-powered non-profit organization dedicated to conflict resolution and prevention in the South Sound.
Volunteers can become trained as mediators and work directly with people in conflict, both in-person and through the DRC's new Online Dispute Resolution Services.  Volunteers can also help people over the phone through their Conflict Resolution Resource Line.
To learn more about volunteer opportunities and upcoming trainings, call 360-956-1155, email [email protected] or visit MediateThurston.org.