Subscribe for $3 for 3 months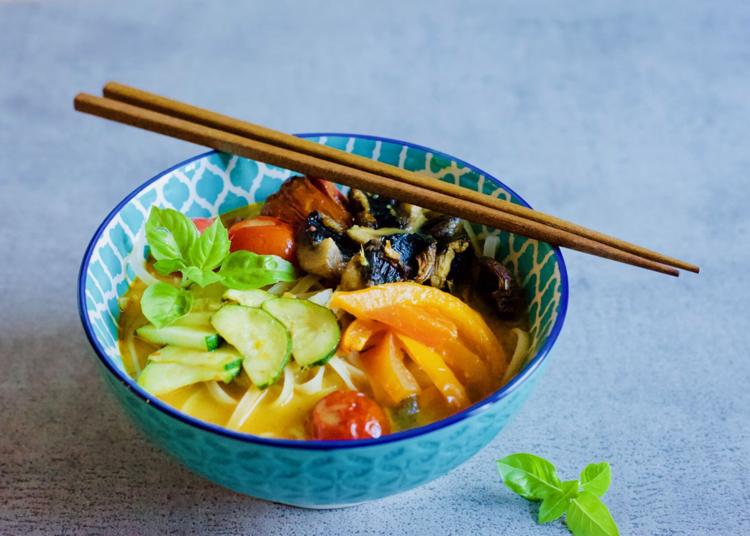 Love ordering Thai noodle soup takeout? Try making it at home. It's super simple and all you need is five ingredients to make the broth. Once you master that, you can have fun with the vegetables and noodles. I like the technique of roasting the vegetables rather than simmering them in the broth, as it slightly sweetens them.
Easy Thai Noodle Soup
1 to 2 tablespoons red Thai curry paste
4 cups vegetable stock
1 can coconut milk
1 tablespoon soy sauce
1 tablespoon brown sugar
1 (1-pound) package rice noodles
2 teaspoons coconut oil
8 ounces mushrooms, quartered
1 bell pepper, thinly sliced
1 small zucchini, sliced
12 cherry tomatoes
4 fresh basil leaves
1. Preheat the oven to 425 F. Bring a large pot of water to a boil.
2. Heat another large pot over medium-high heat. Add red Thai curry paste; cook and stir for 30 seconds.
3. Whisk in vegetable stock, coconut milk, soy sauce and brown sugar. Bring to a boil, then reduce heat to low, cover and simmer for 10 minutes.
4. Meanwhile, cook noodles in the other pot with the boiling water per package instructions. Drain noodles and set aside.